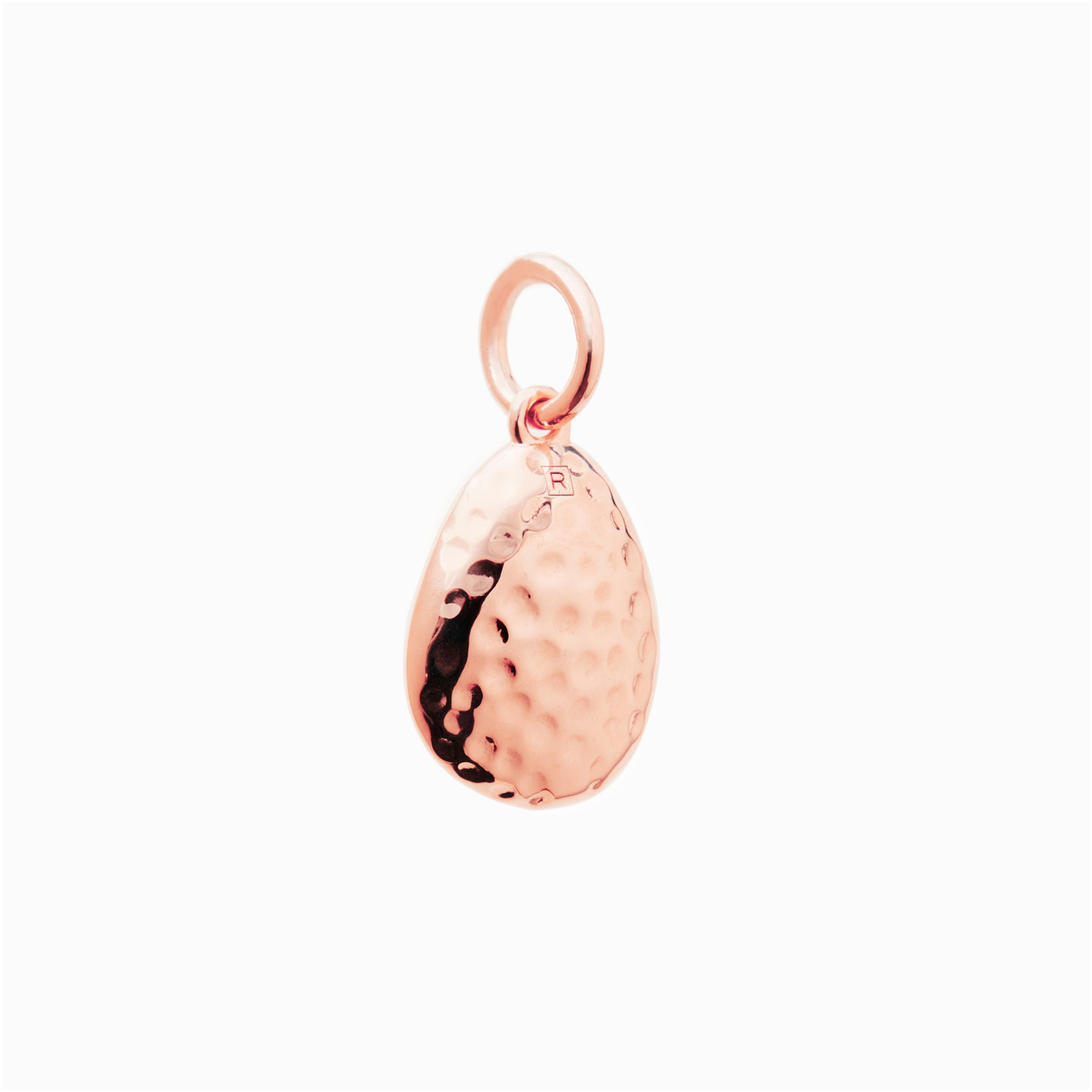 Rose Gold Hammered Pebble Popon
This Recognised Rose Gold Vermeil Hammered Pebble Popon® is a beautiful and meaningful gift. The pebble is a symbol of solidarity and 100% of the profits are donated to a charity recognition project of your choice such as, all age community concerts or movie nights for NHS workers.
Recognised Pebble Popons support the ongoing and ever-evolving need for solidarity in our world today and carry a simple message: We are better together. Inspired by the pebbles on a beach that are shaped by each other as well as their environment, the Pebble Popons celebrate that we are both unique and connected to one another. Whether it's coming together for our planet, equality or justice, we are united through shared experiences. When we stand together in solidarity for one another, we find strength to face today and hope for tomorrow. There is strength in numbers and comfort in unity. In troubled times, we recognise that we are strongest when we stand together in solidarity.
Purchase alone or add to Recognised jewellery bases to complete your meaningful piece. Ethically handcrafted in sterling silver with 18ct gold plate by talented artisans using sustainably sourced materials. All Recognised Gold Vermeil jewellery is coated in a thick layer of 18ct gold over a solid 925 Sterling Silver base, giving you the highest quality gold plating for the best price.
100% of profits from this Popon® will be donated to support the powerful work of the British Red Cross Ukraine Crisis Appeal and Blueprint for All.
WEARING IS CARING
Ethically Handcrafted
Each Recognised piece is ethically handcrafted with care by a team of talented artisans. We partner with a wonderful family-run workshop that delicately craft each Recognised base and Popon® to perfection. 
We use recycled silver wherever possible and plant over 50 trees each month to offset our carbon footprint. 
A PURCHASE WITH PURPOSE
Standing together in solidarity
In troubled times, we recognise that we are at our strongest when we stand together in solidarity.
100% of net profits from this Popon will be donated to support the important work of our charity partners, The British RedCross Ukraine Appeal and Blueprint For All.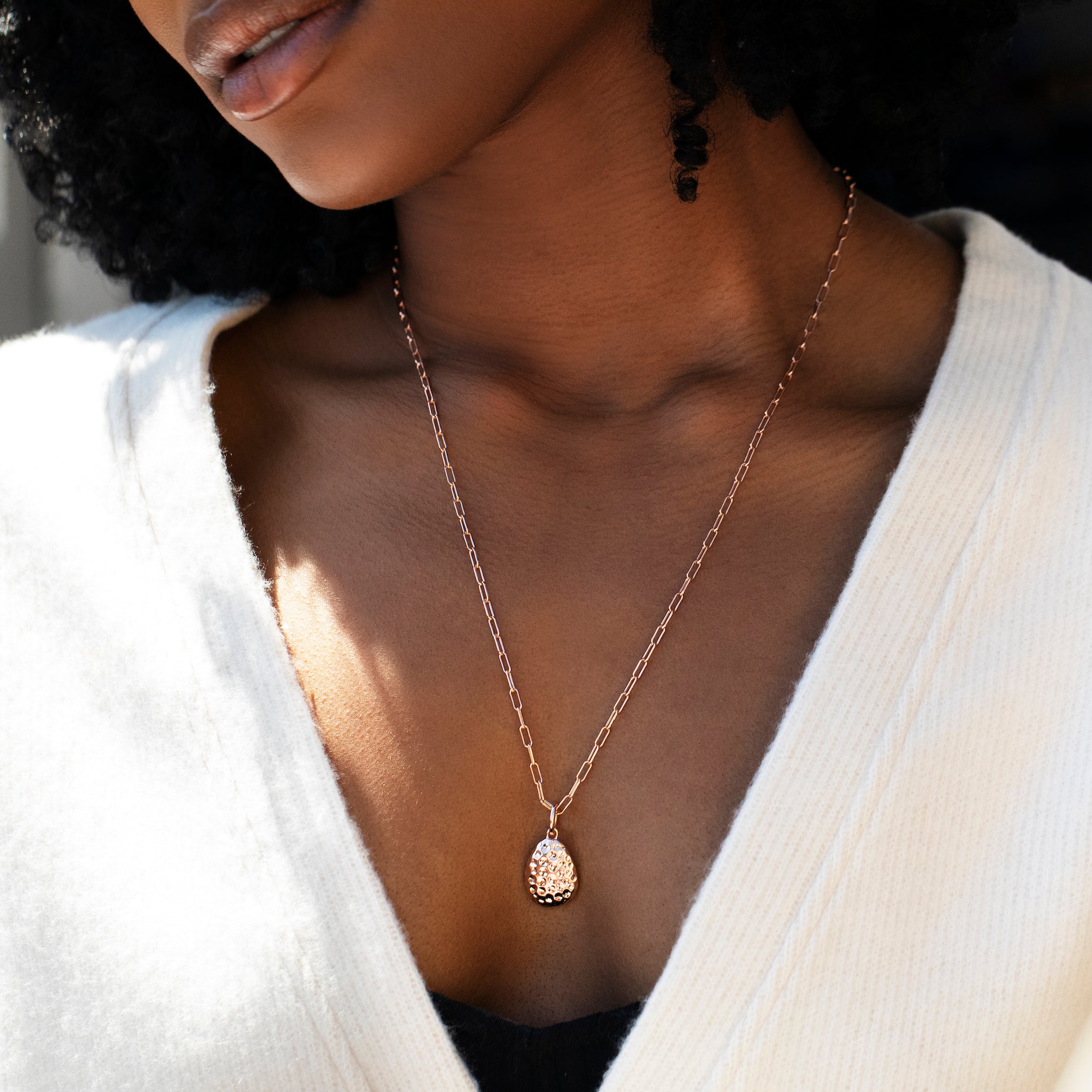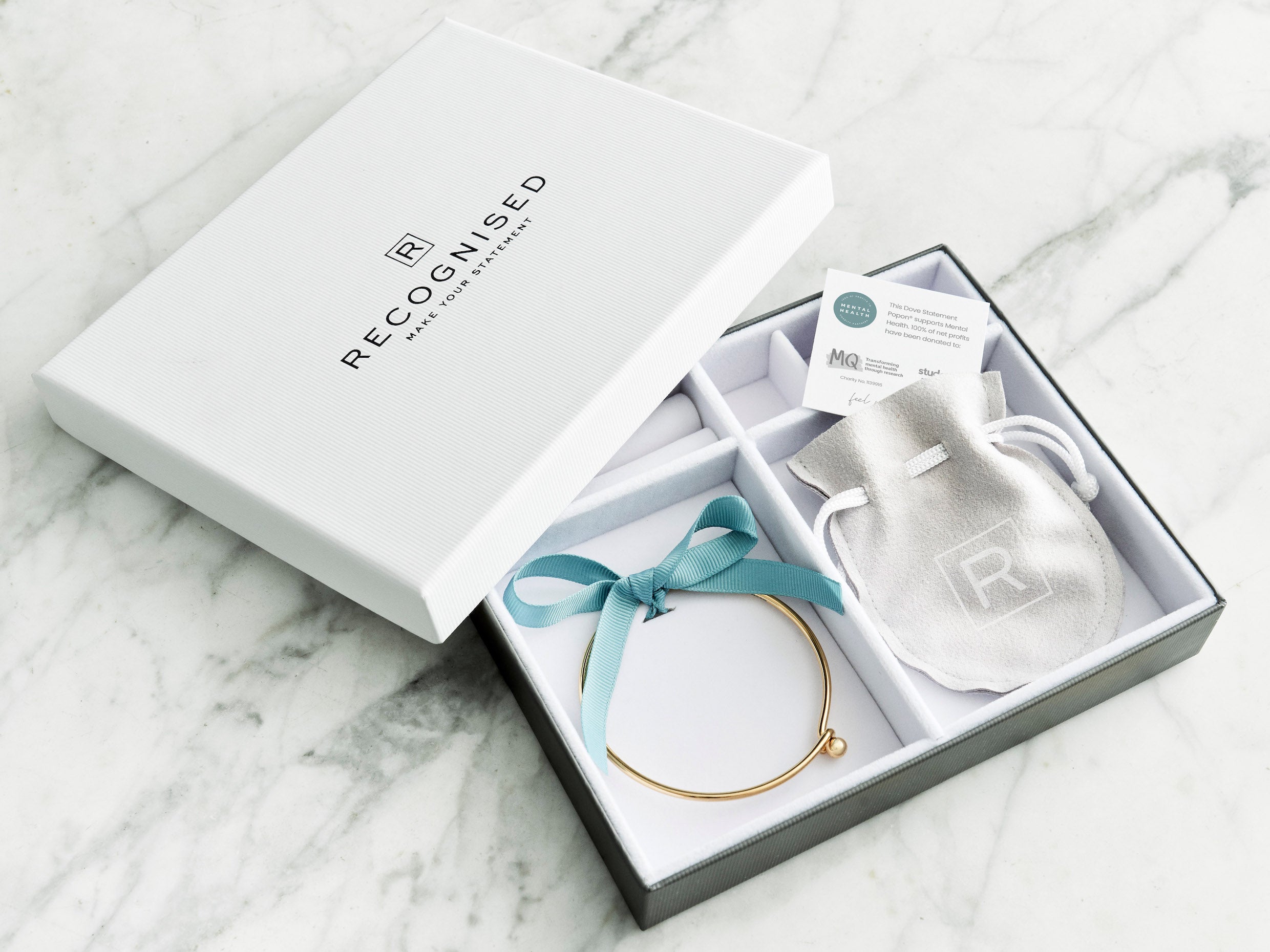 GIFTS THAT SAY MORE
Complimentary Gift Box
Each purchase comes with a beautiful Recognised gift box that can be used time and time again. Popons® are presented within the pouch, along with a Statement Card with more details on the charities supported.
You can add personalised notes to your gift and even name stamp the gift box.
GOLD VERMEIL
Made to Last
The highest quality gold plating for the best price. Vermeil (pronounced ver-may) is a special technique used to layer a thick layer of 18ct gold on top of a solid sterling silver base.
Unlike regular plating, we apply a layer of gold 3.5 microns thick, making it 5x thicker, protecting and lengthening the life-time of your treasured pieces. It's so durable, we offer a free re-plating service which no one has needed to use so far.