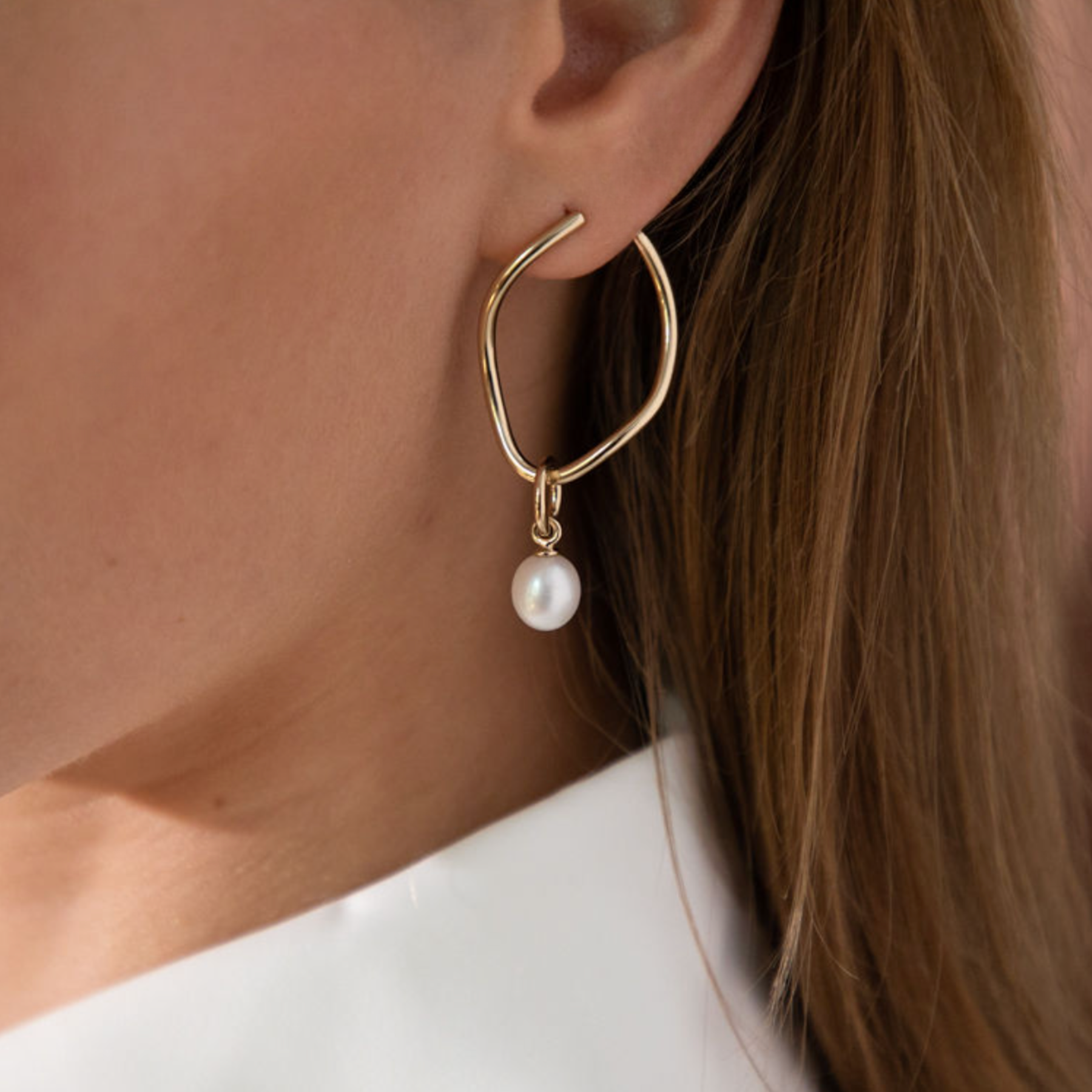 Gold Vermeil Earrings with Freedom Pearl Popons®
Our stunning Recognised earrings are individually handcrafted to create a beautiful organic wave shape. Simple and timeless, these earrings suit everyone.
Pair with our Pearl Statement Popons® which support the fight against slavery and symbolise the precious value of human life brought from darkness into light. They come in three different colours: white, grey and pink and are named Freedom, Justice and Hope. Three things we believe every human is worthy of. 
Each Recognised piece is ethically handcrafted by talented artisans with sustainably-sourced materials.
Height 3cm
Width 2.5cm
Wire 2mm