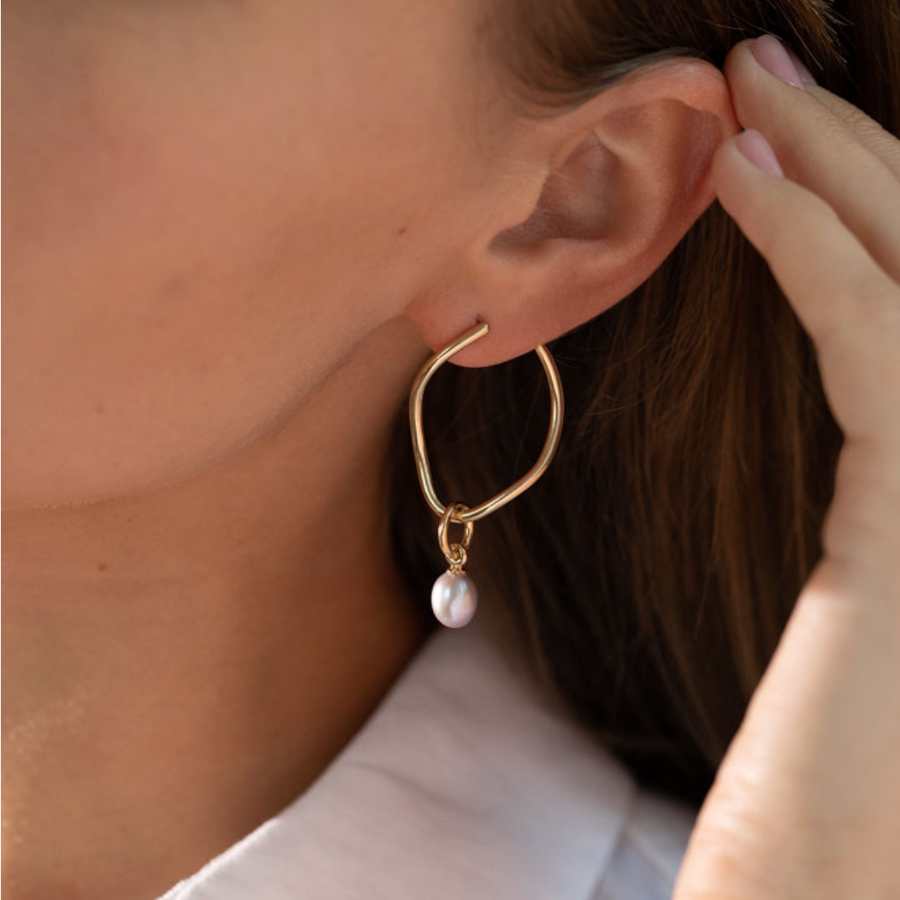 Our stunning Recognised earrings are individually handcrafted to create a beautiful organic wave shape. Simple and timeless, these earrings suit everyone.
Wear as they are to compliment any outfit or pair with our Statement Popons® to give recognition to a cause or person close to your heart. 
Each Recognised piece is ethically handcrafted by talented artisans with sustainably-sourced materials.
Height 3cm
Width 2.5cm
Wire 2mm